Meet Linda - a Physical Therapist raising awareness on lymphangioleiomyomatosis (LAM). In June 2022, she was officially diagnosed with LAM. As a person in the medical field herself, she was used to being the one helping others get better but it is harder to battle an illness when you are the one in the hospital bed. 
Linda's symptoms started with ascites (fluid in your abdomen cavity) which many people thought was a baby bump. The CT scan confirmed that she was indeed not pregnant. However, they found pleural effusion (fluid in the lungs) and some strange holes/cysts in her lungs. She spent 10 days in the hospital, draining the fluid in her stomach and having multiple doctors, nurses and medical students in her room studying her rare case.
Once she was discharged, she was met with the realization that her illness does not have a cure and now simple life questions turned to life-altering decisions. "Is pregnancy too risky? Should I adopt instead?"
While there is no cure to LAM yet, there is a miracle drug 'sirolimus' that does help but like all medications, there are side effects. LAM is characterized as the abnormal growth of smooth muscle cells, especially in the lungs, lymphatic system and kidneys, and the possibility of the lung collapsing is scarily high.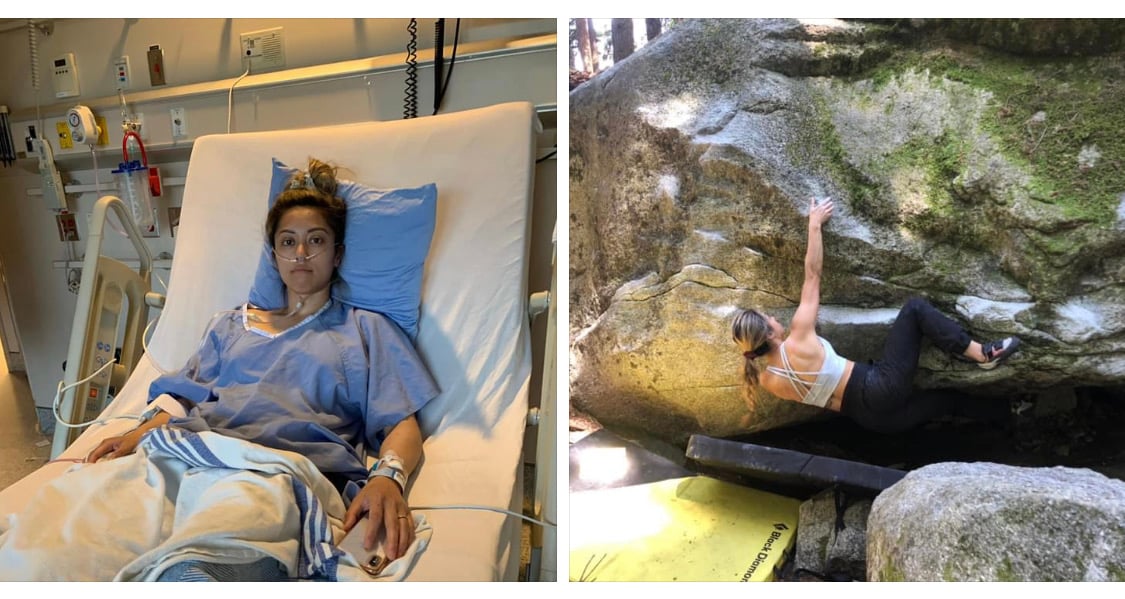 It's been over a year since Linda was diagnosed. While she has been grieving the lost of her body and who she was before this disease, she is also trying to make the best of her situation. The photos above are taken just one month apart as her body recovers to 'normal' with her medication. 
Linda is not letting this disease define her rather she uses it as a way to help others. She is an amazing physical therapist and PHD student at UBC but despite her busy schedule, she always finds time to drag her partner to LEZE's warehouse sales! 
We donated $1,000 to the LAM Foundation as they personally helped Linda through their amazing patient resources and up to date research. If you would like to donate and read more about Linda's experience, go to https://give.thelamfoundation.org/fundraiser/4769085. 
_______________________________________
Know someone that needs a pick-me-up? Learn more about our community fund, where 2% of monthly net sales are dedicated to a personal cause nominated by you.